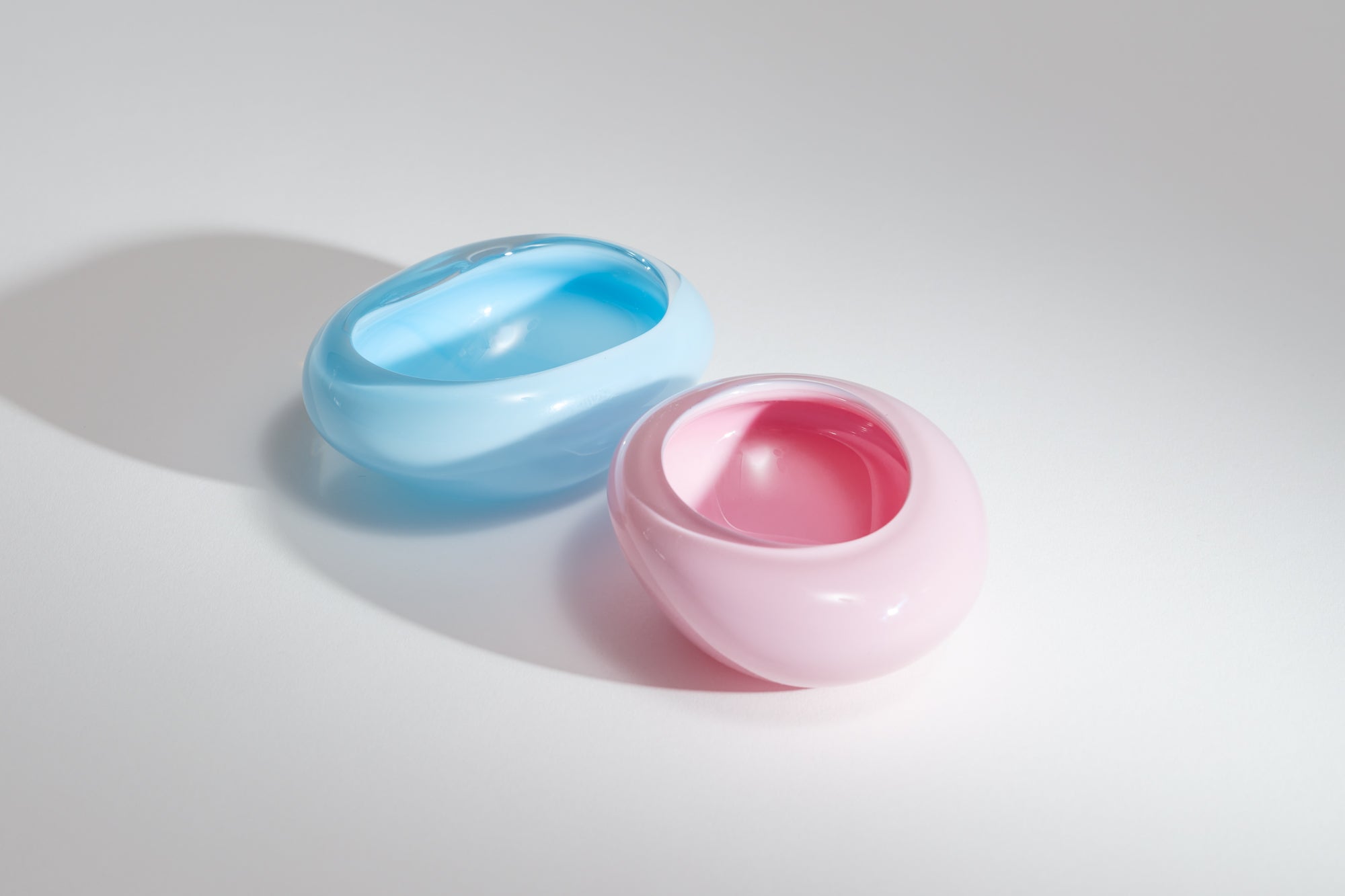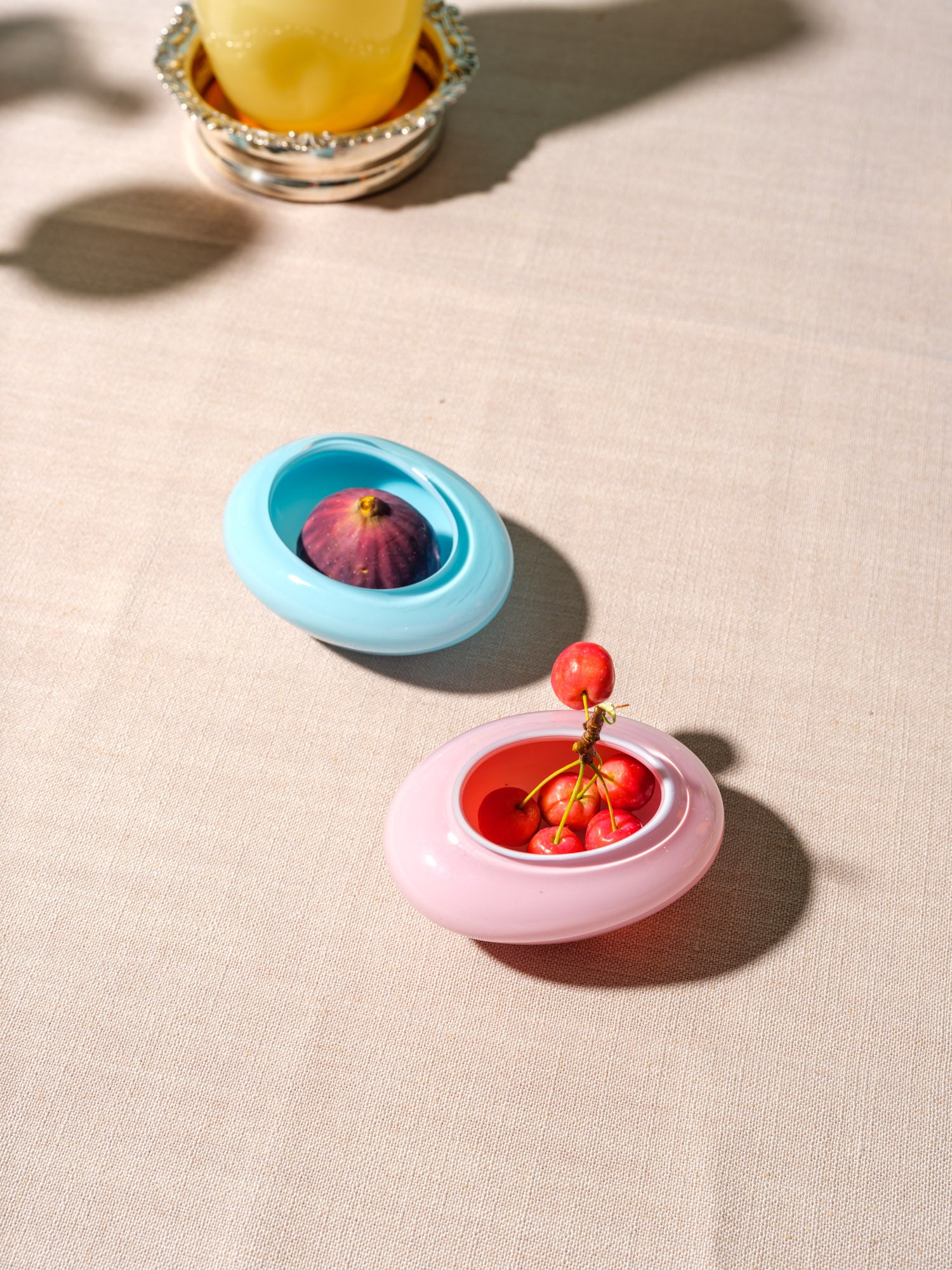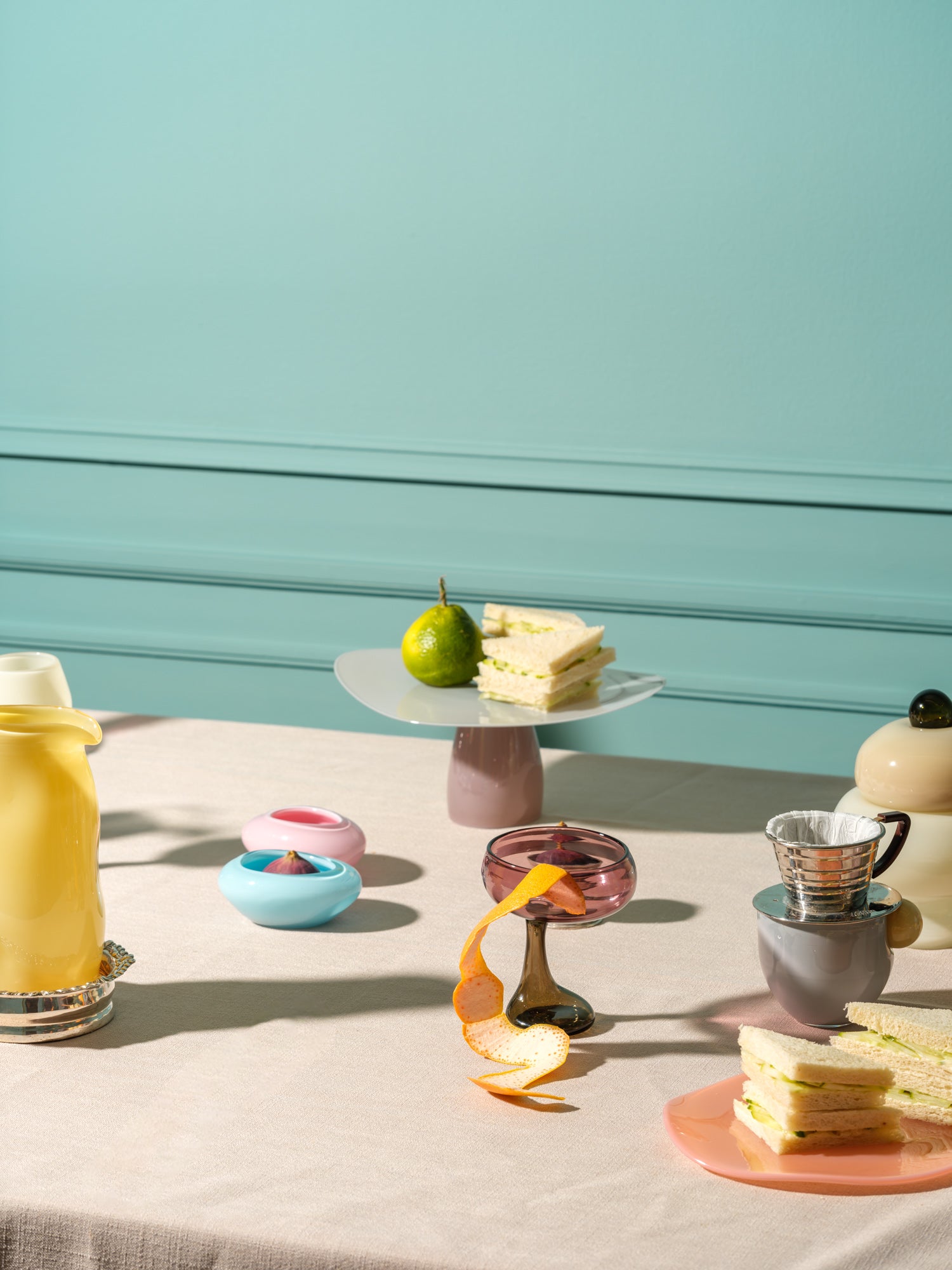 The Dish Pair
Blue Jelly ~ Milky Rose
This delightful pairing constists of two glossy dishes in candylicious colours, perfect as petite containers for your treasured items or for presenting your preferred snacks. Crafted through meticulous mouth-blown artistry, each dish is a unique piece of art, yet they harmonize seamlessly with each other. 
Please note that each product is handmade and unique, so the shape and color may differ slightly from the one pictured. Furthermore small magical  bubbles may appear.
Specifications
– 4 cm. high
– 9 cm. width
– 11 cm. length
Care guide
Helle Mardahl products are not dishwasher friendly. All products should be washed by hand in lukewarm water with a little detergent and wiped dry afterwards to avoid water stains.
Other candy treats to love;