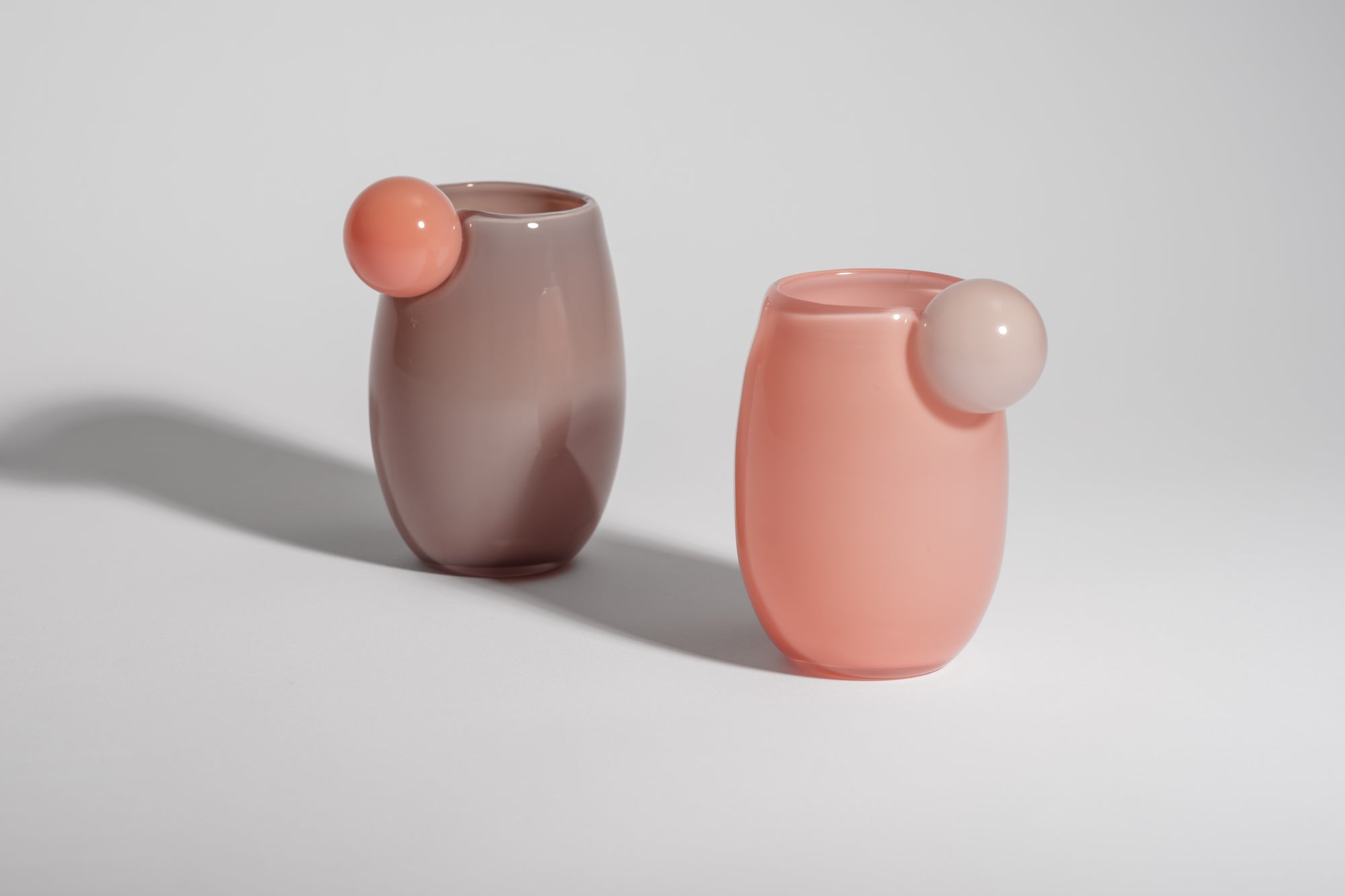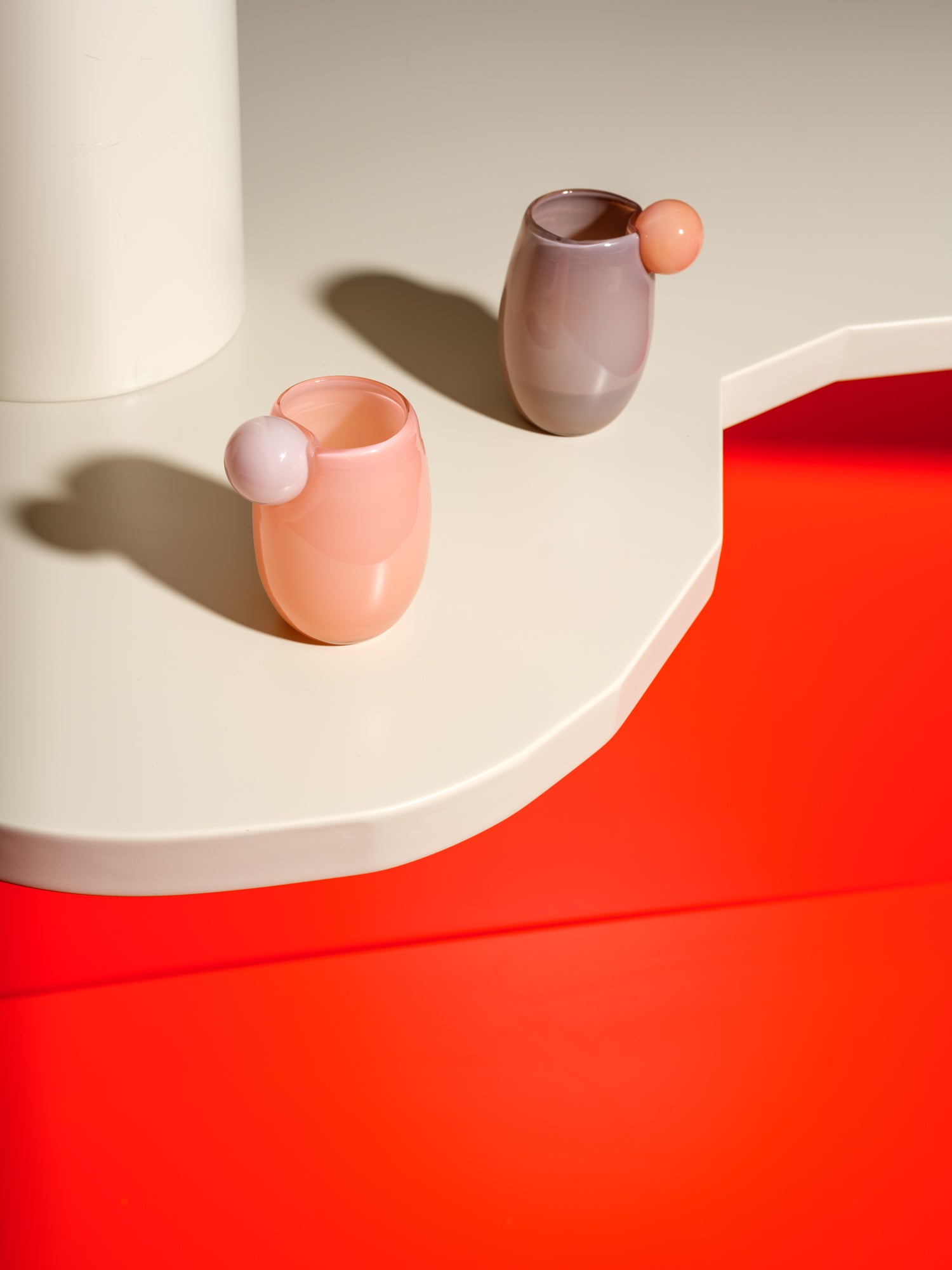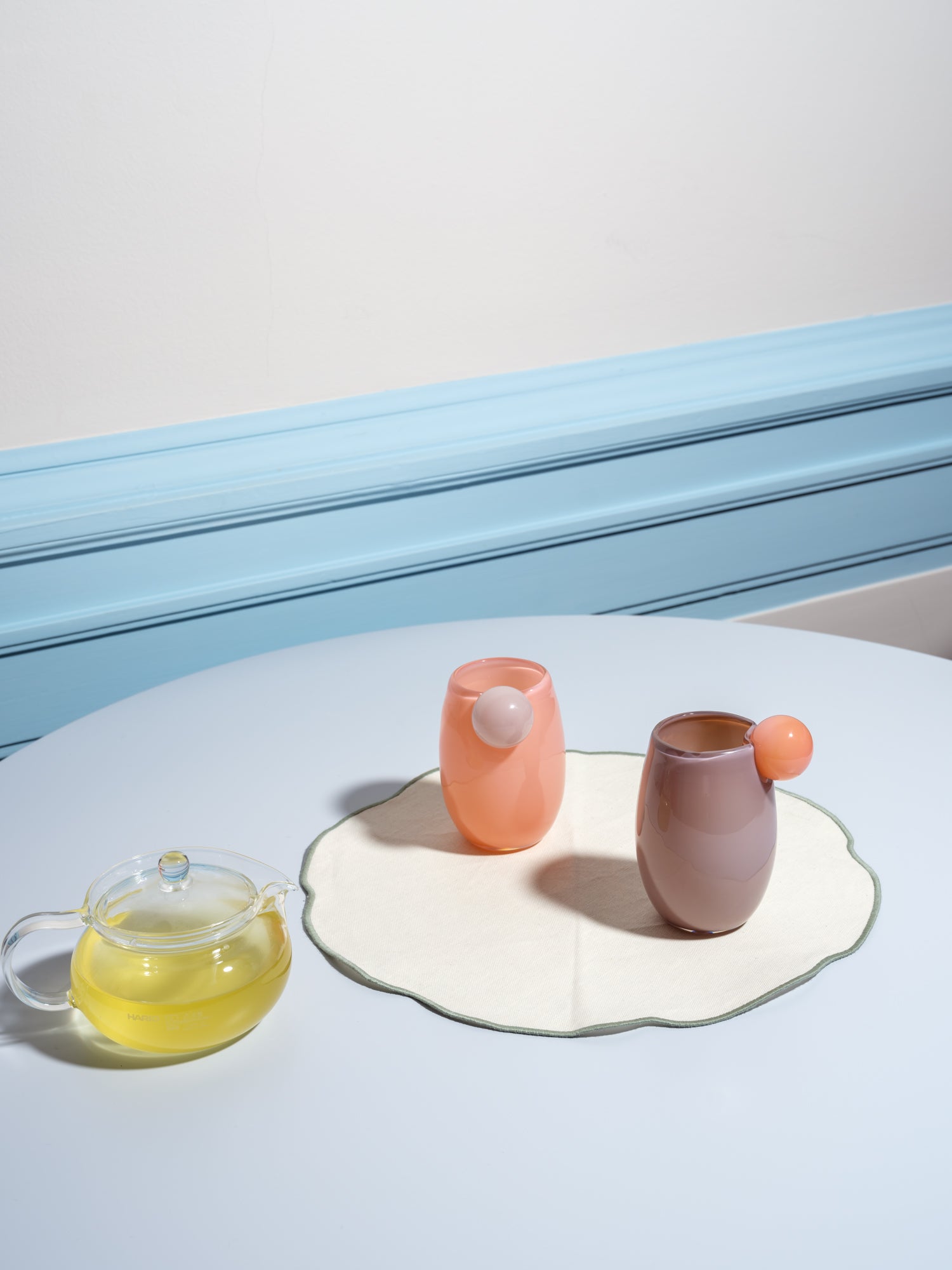 The Cup Mega - set of two
Bubblegum ~ Plum + Milky Rose ~ Bubblegum
A pair of exquisite handcrafted cups, carefully selected by Helle. These cups mega are versatile, making a striking statement individually or when placed side by side. They create the ideal pairing for savoring a pot of hot or cold beverage with someone special. Stock is very limited, so get your favourite set while it's still there.
Please note that each product is handmade and unique, so the shape and color may differ slightly from the one pictured. Furthermore small magical  bubbles may appear.
Specifications
– 12 cm. high
– 7 cm. width
Care guide
Your glass product is made of glass that has been tempered. It is designed to withstand temperatures of max. 70C. Do not pour boiling water into the glass. Helle Mardahl products are not dishwasher friendly. All products should be washed by hand in lukewarm water with a little detergent and wiped dry afterwards to avoid water stains.
Other candy treats to love;