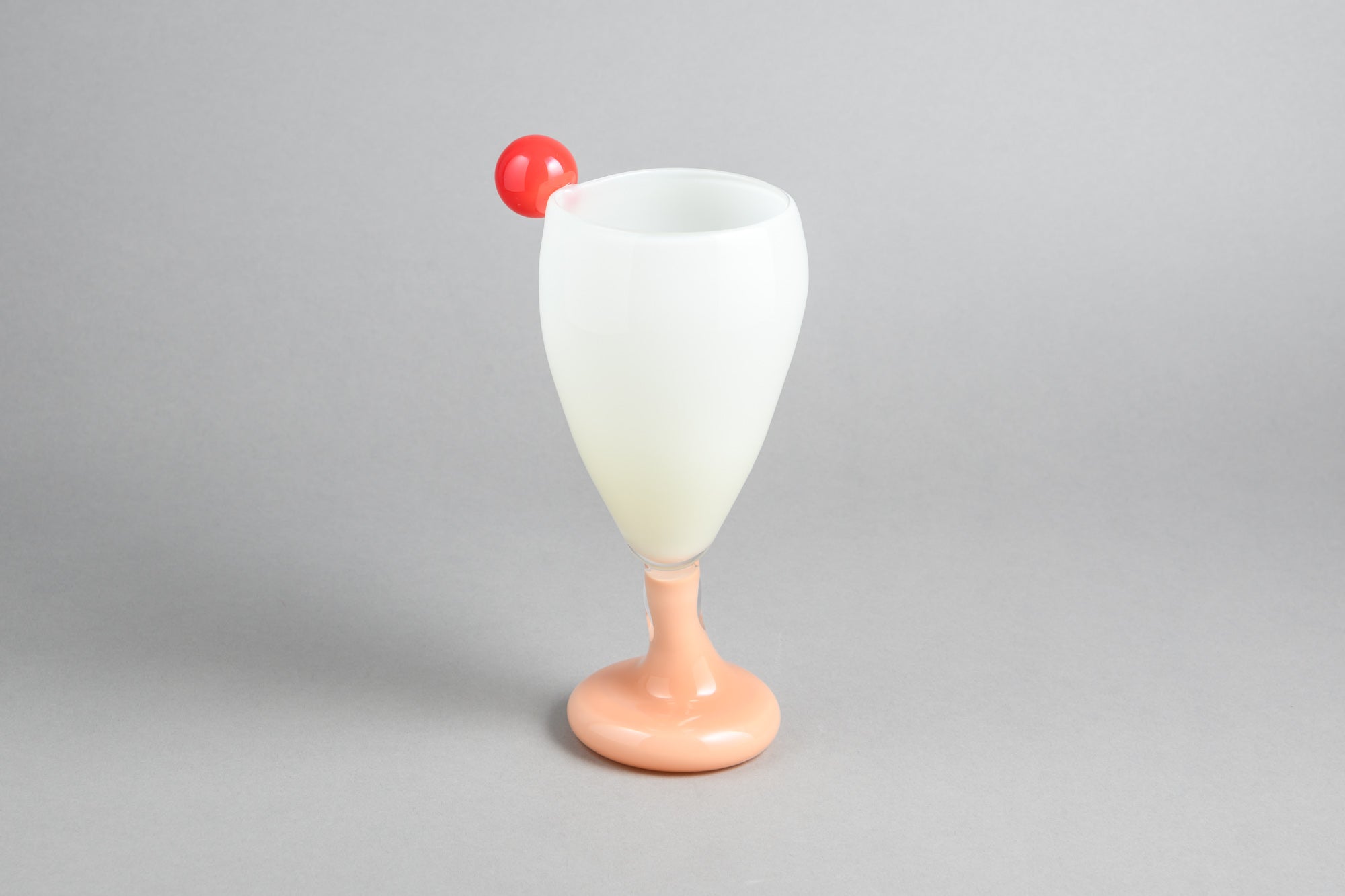 Bon Bon Milkshake
Chili Red ~ Coconut ~ Creamy Melon
Inspired by the iconic diners from the nineteen-fifties with pastel shades, generous milkshakes and luscious desserts, Helle Mardahl has designed a milkshake glass as an objectification of sweet childhood memories. Imagine sitting in a pastel coloured diner & enjoying an ice cold strawberry milkshake served in a mouth-blown, unique milkshake glass in delicious colours – with a sweet cherry on top. It doesn't get any sweeter than that.
Please note that each product is handmade and unique, so the shape and color may differ slightly from the one pictured. Furthermore small magical  bubbles may appear.
Specifications
– 14 cm. high
– 5 cm. width
Care guide
Helle Mardahl products are not dishwasher friendly. All products should be washed by hand in lukewarm water with a little detergent and wiped dry afterwards to avoid water stains.
Other candy treats to love;