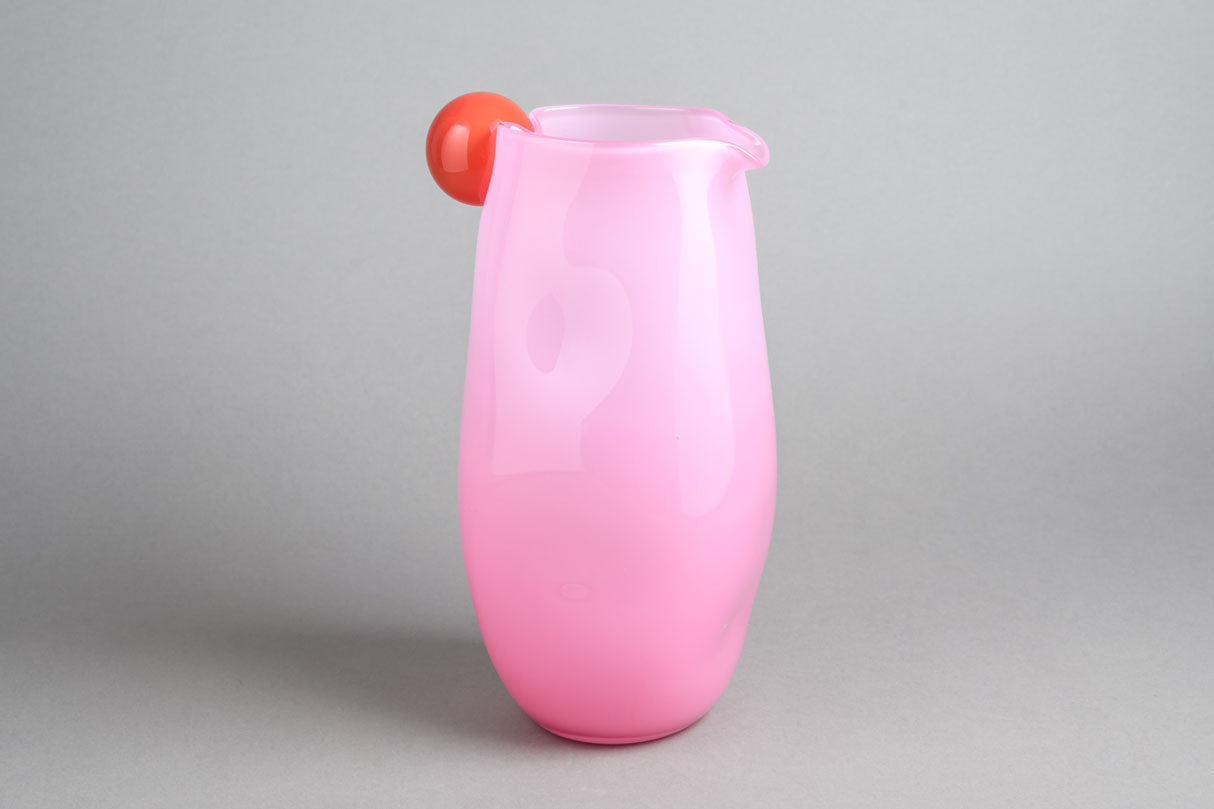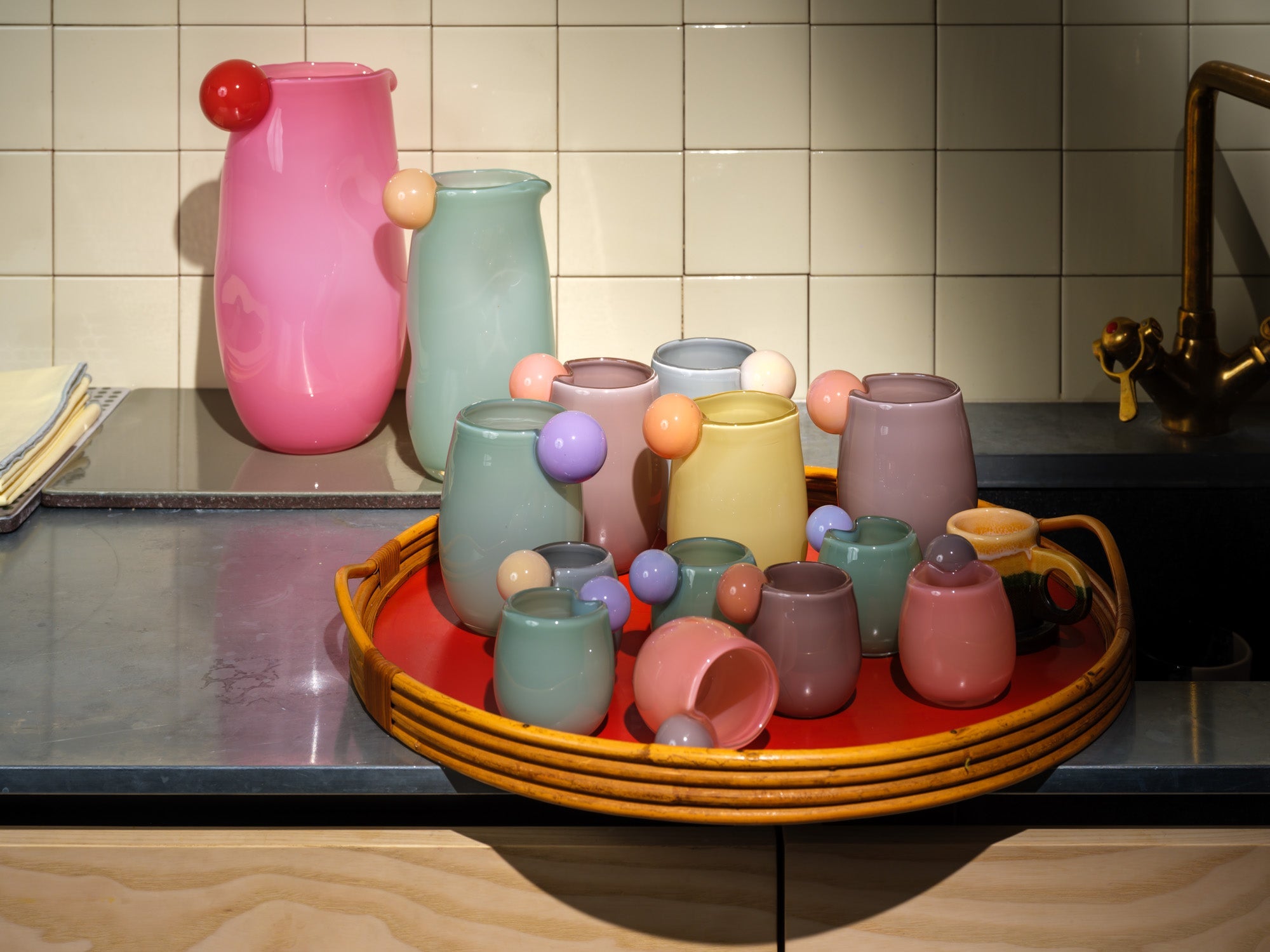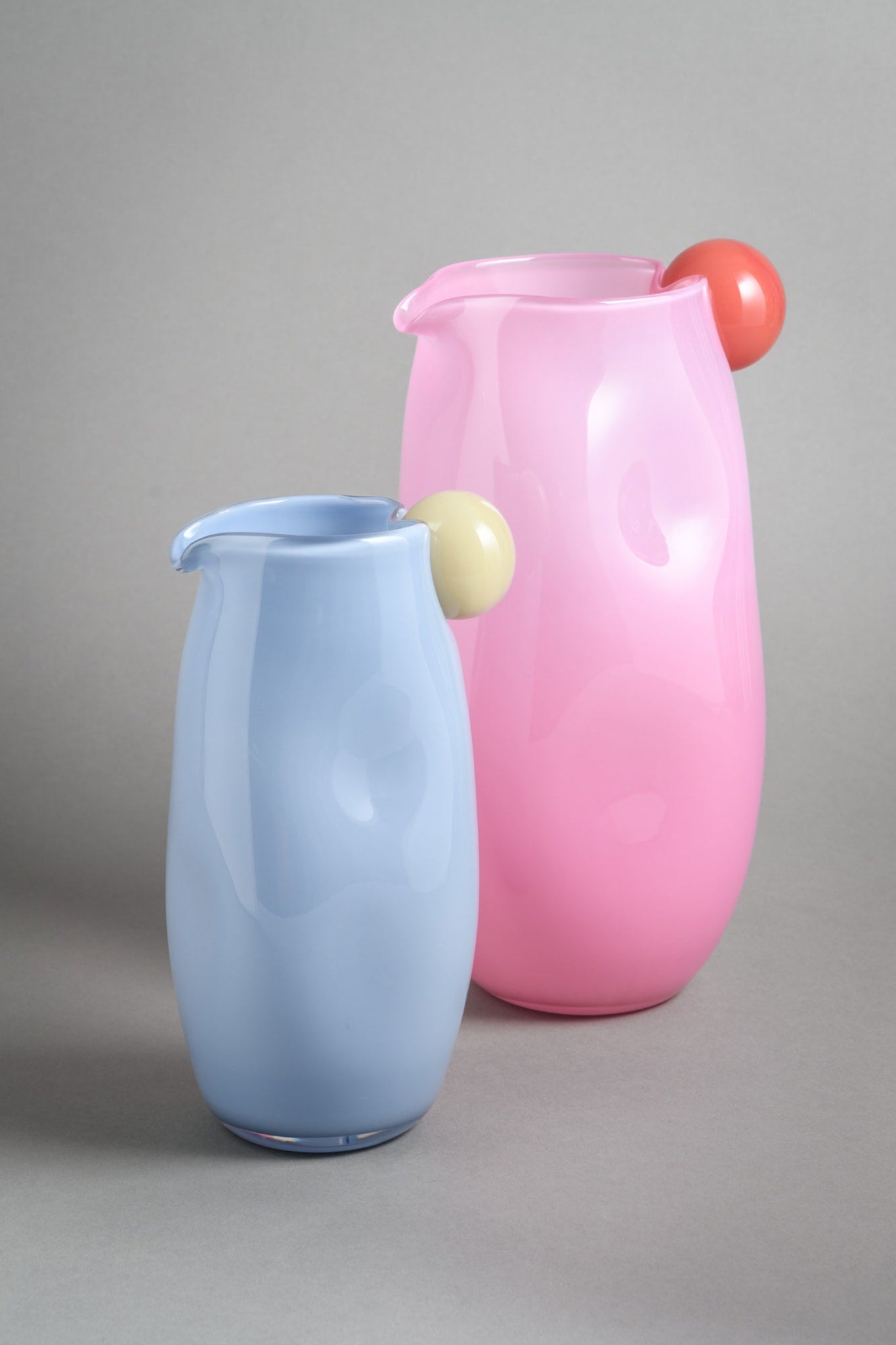 Jug Massive with a Twist
Chili Red ~ Pink
The Jug Massive with a twist is part of the organically shaped collection of tableware by Helle Mardahl. With the delicious sorbet nuances and the slender silhouette, the Jug Massive is a cute contribution to the table setting – adding a touch of magic and playfulness. It's mouth-blown by artisans in Copenhagen & Europe.
Please note that each product is handmade and unique, so the shape and color may differ slightly from the one pictured. Furthermore small magical  bubbles may appear.
Specifications
– 27 cm. high
– 13 cm. width
Care guide
Helle Mardahl products are not dishwasher friendly. All products should be washed by hand in lukewarm water with a little detergent and wiped dry afterwards to avoid water stains.
Other candy treats to love;