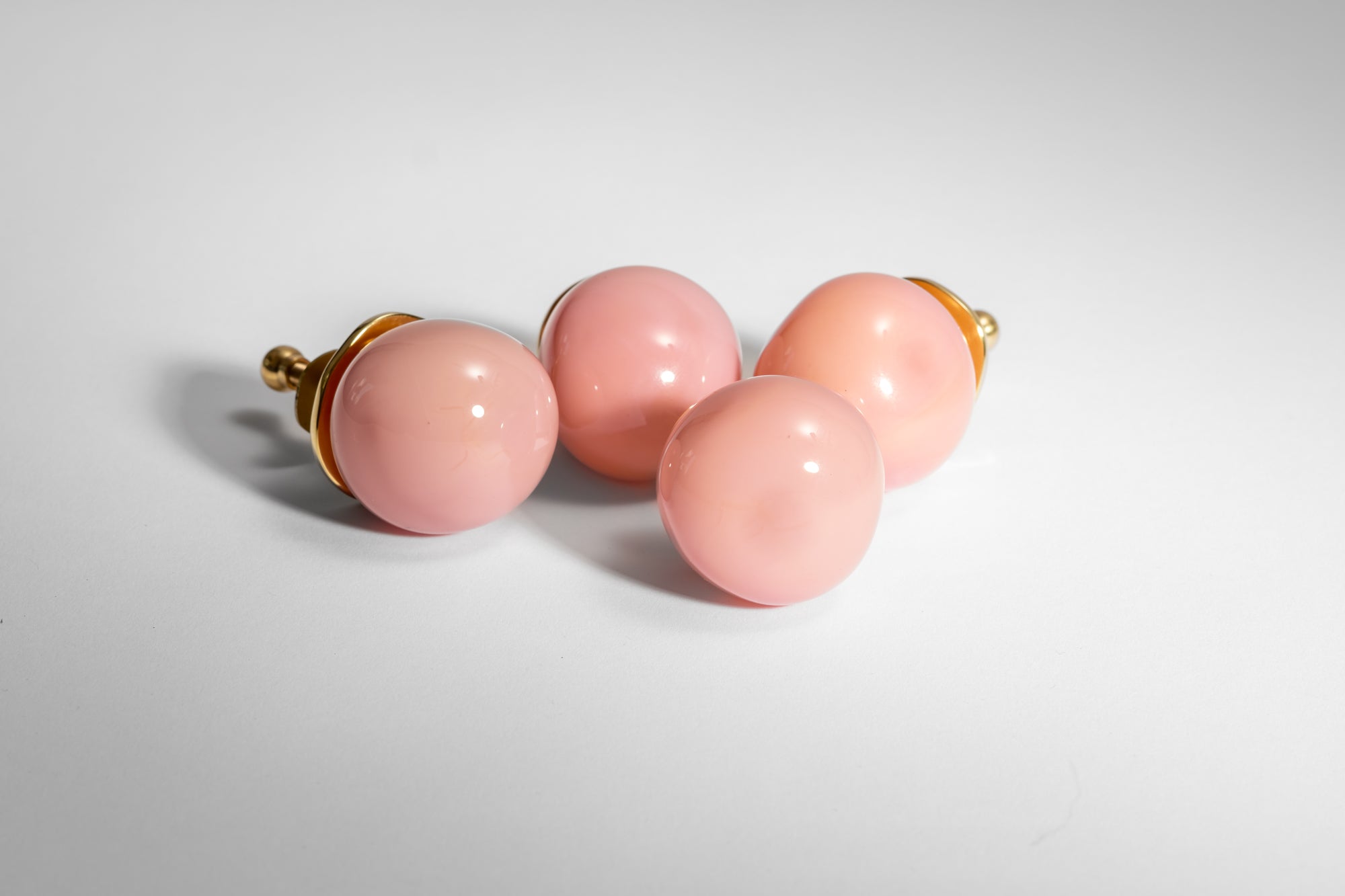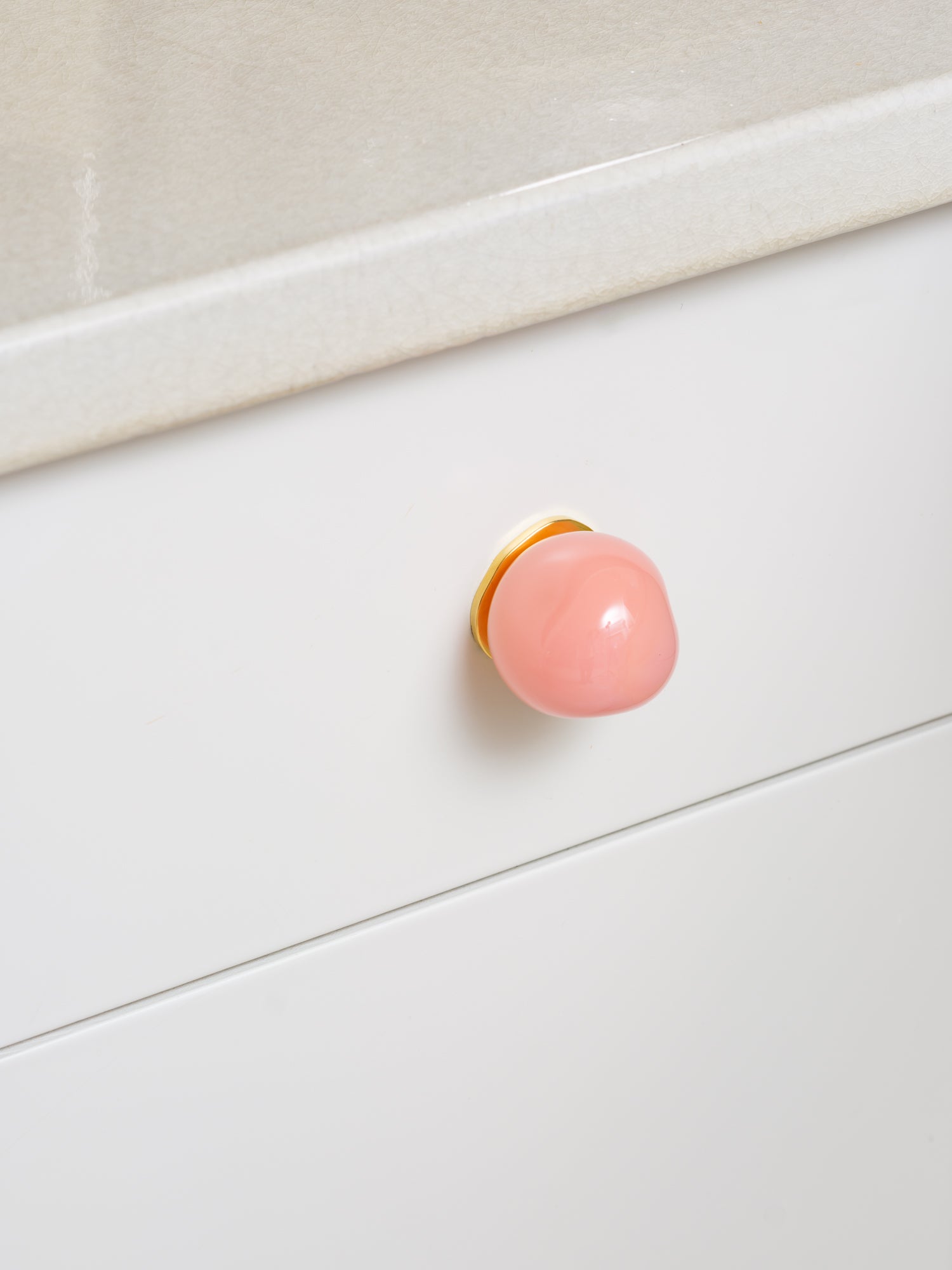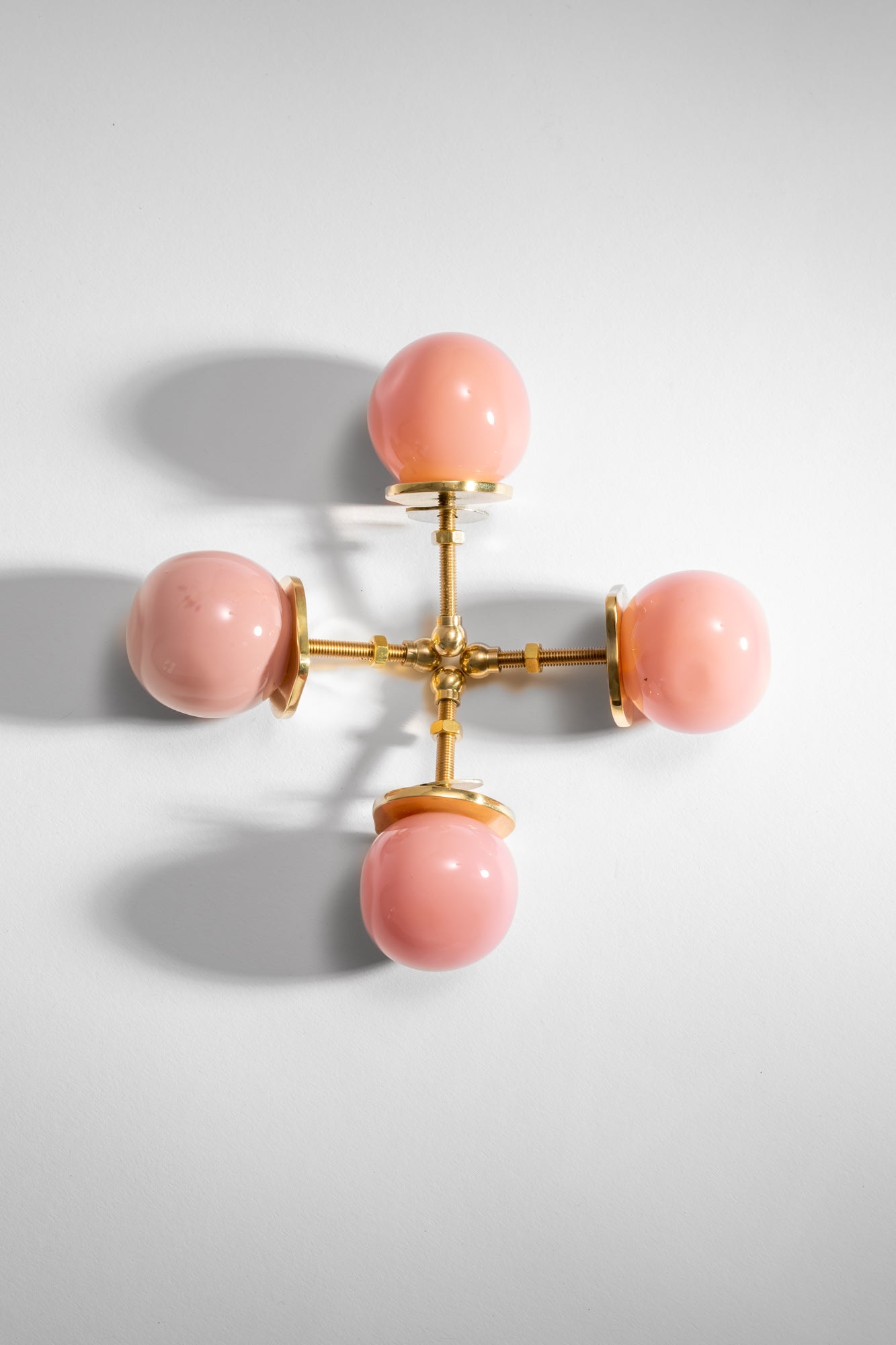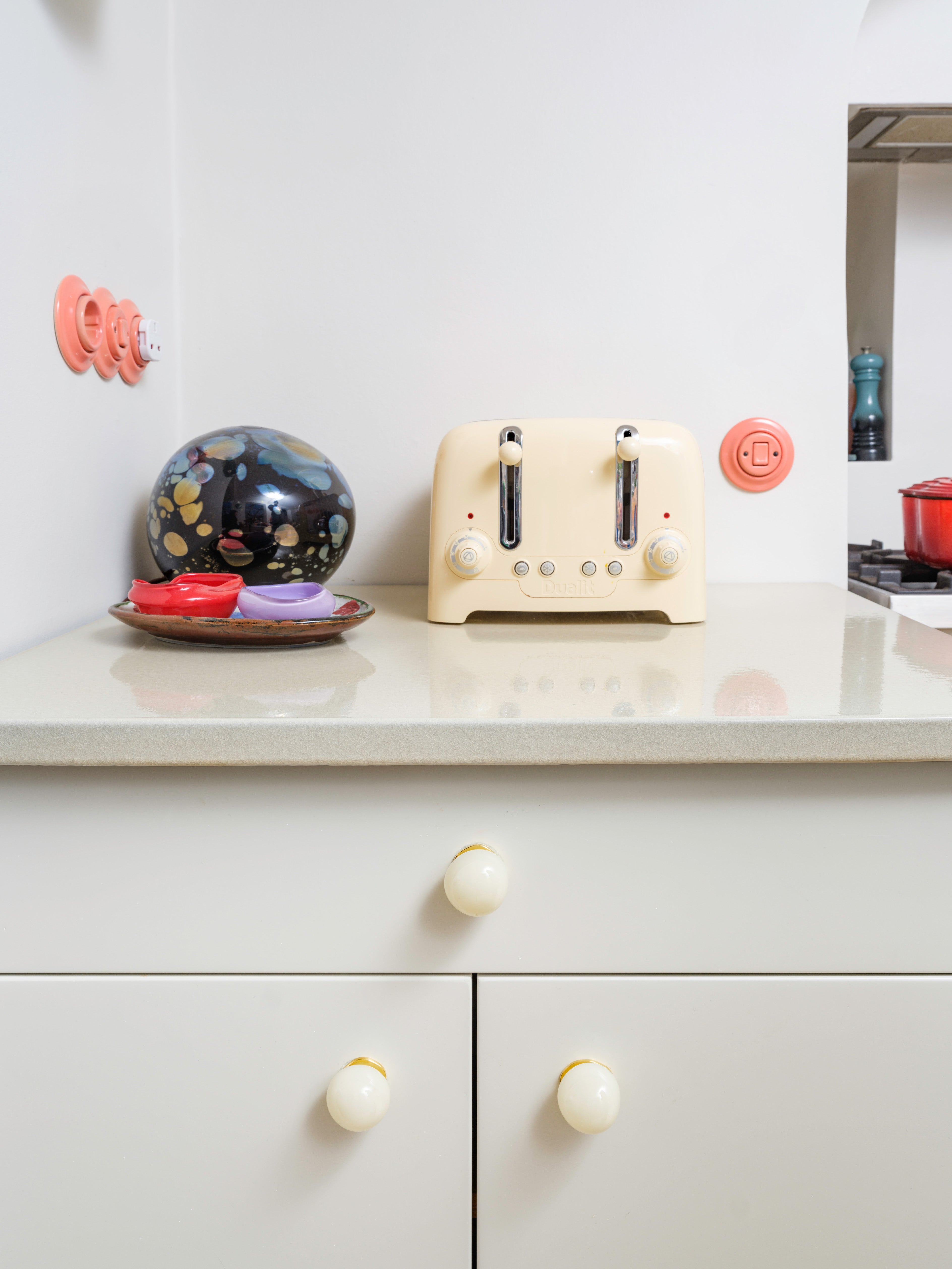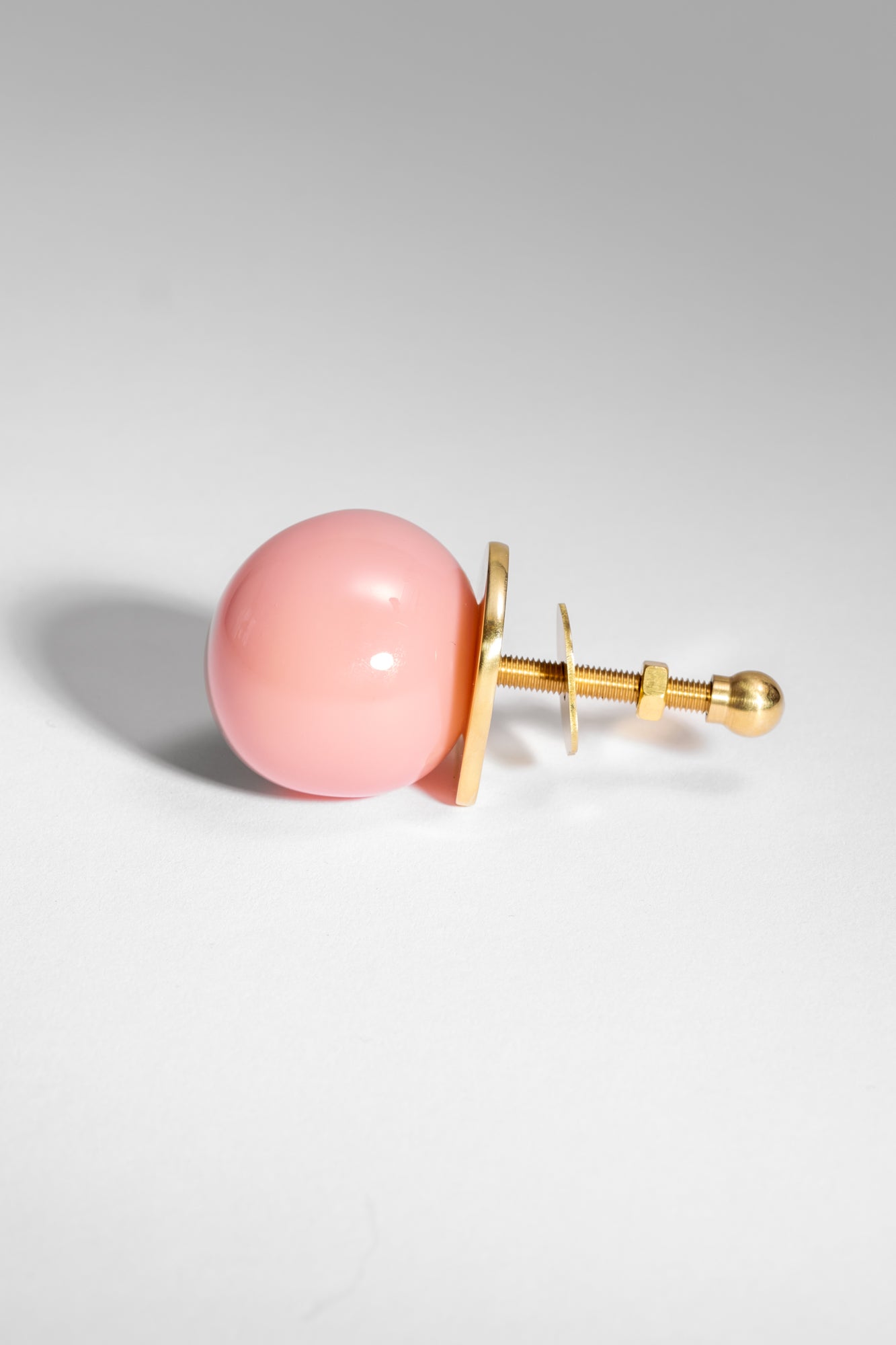 Bon Bon Knob Mini - set of 4
Bubblegum
The mouth-blown glass bubble looks cute on the organically shaped brass plate. The Bon Bon Knob Mini comes in three different colors to match your taste. Instead of getting a single one, you can purchase a set of four mouth-blown Bon Bon Knob Mini to mount on your cupboards in the kitchen, in the bathroom or in the bedroom. 
Please note that each product is handmade and unique, so the shape and color may differ slightly from the one pictured. Furthermore small magical  bubbles may appear.
Specifications
– approx. 4,5 cm. dia.
– Screw thread: 3,5 cm. 
Care guide
When your Bon Bon Knobs needs care, use glass cleaner to remove dirt from the glass bubble.
Other candy treats to love;