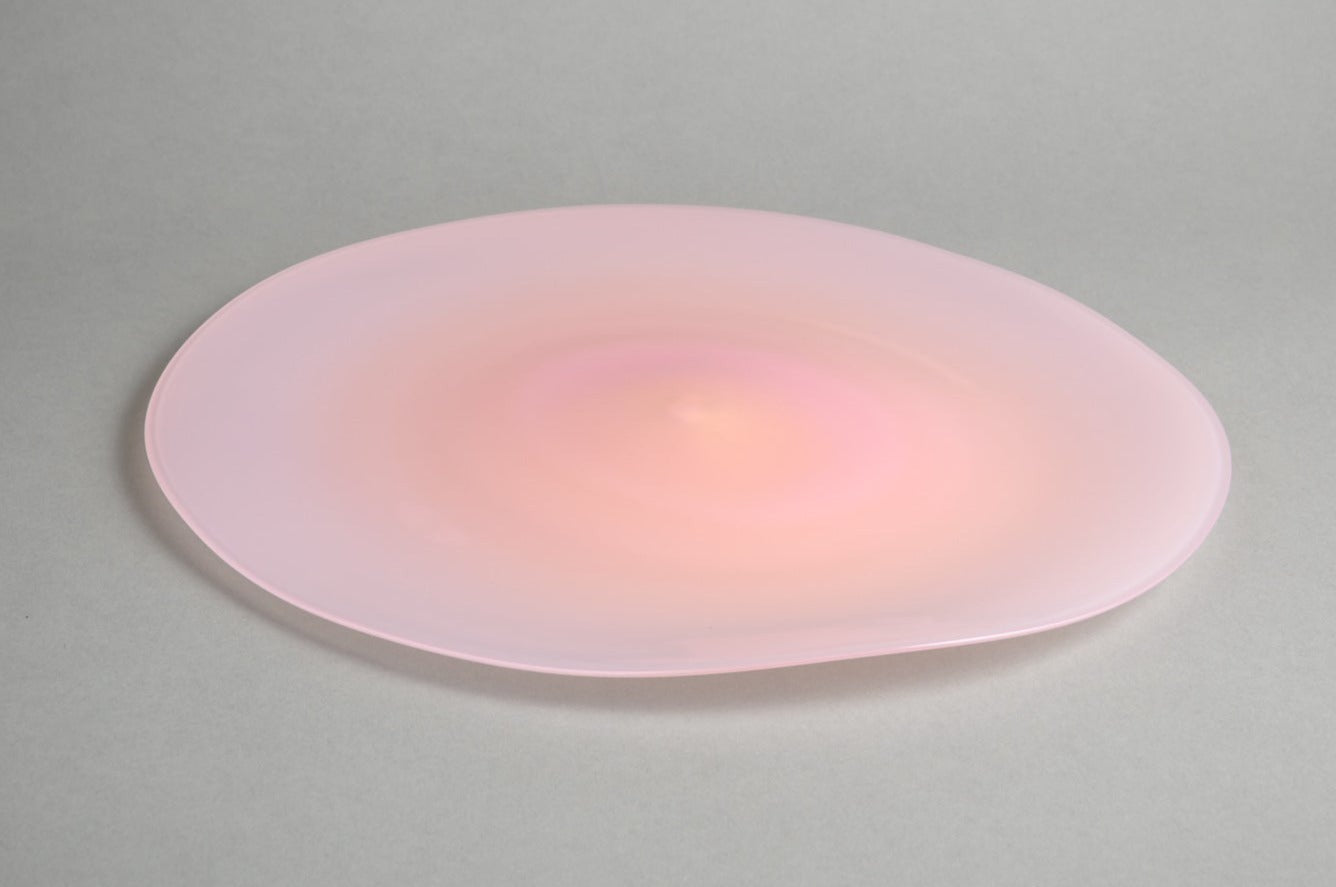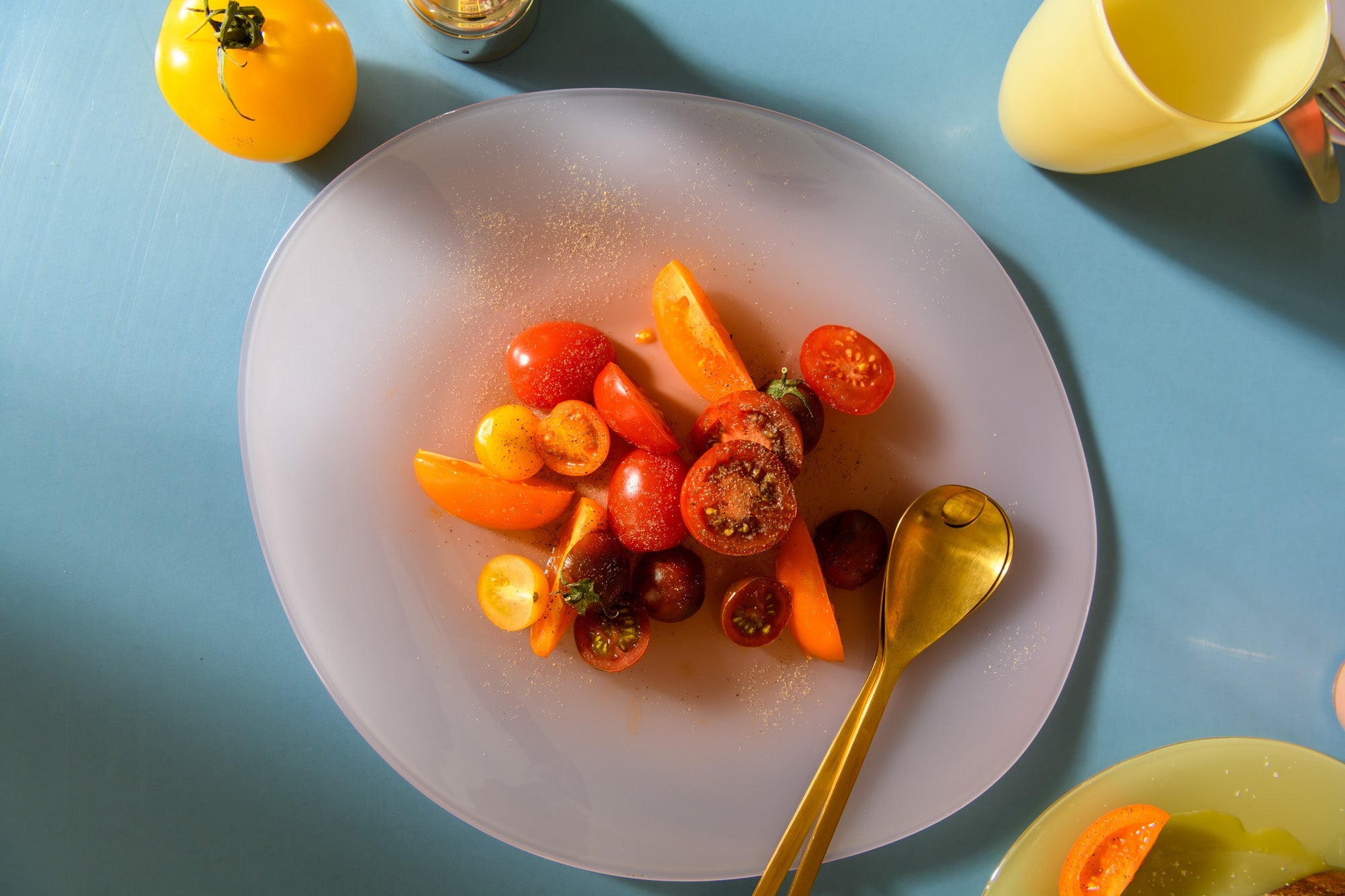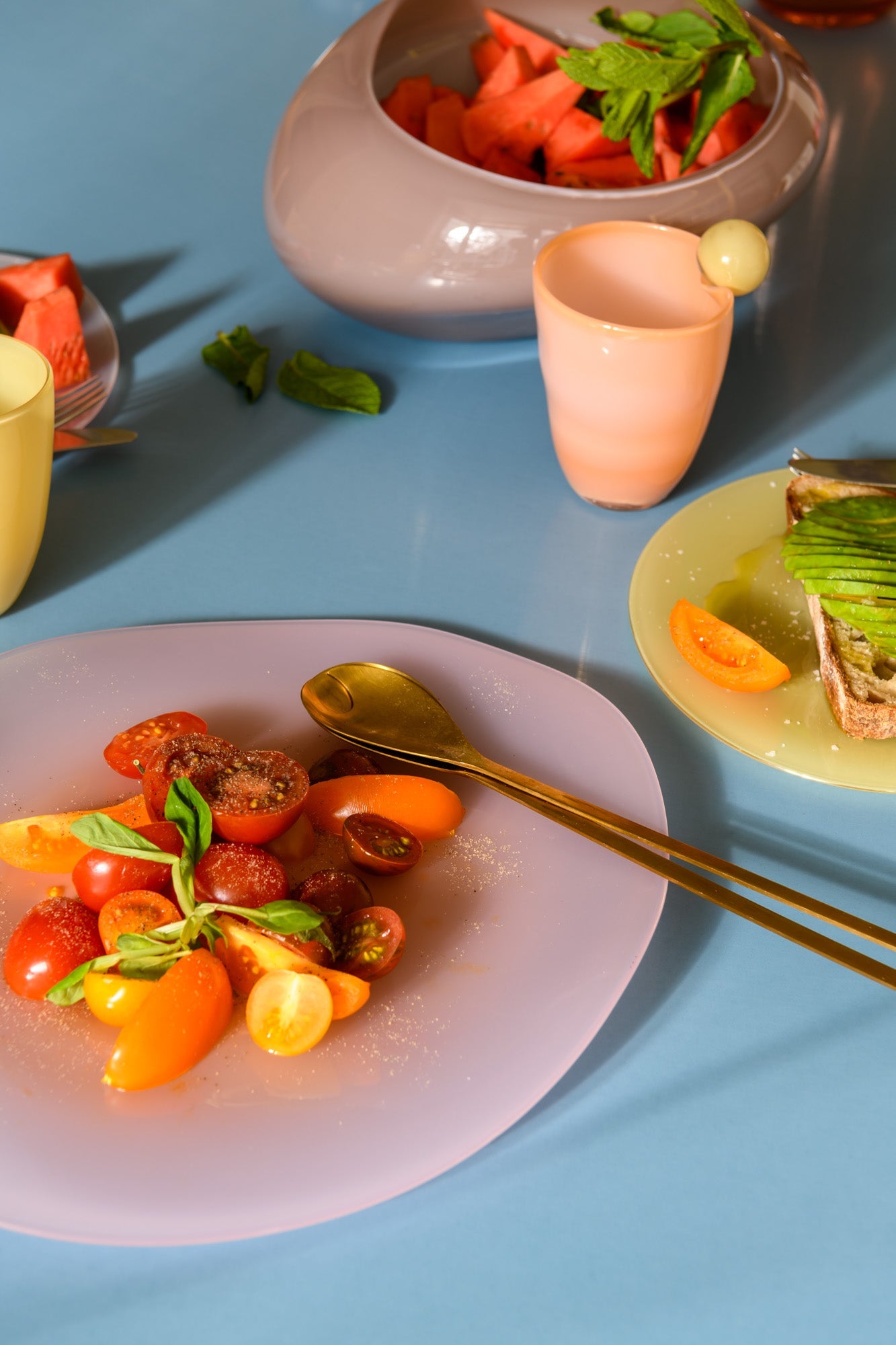 The Plate Mega
Bubblegum
The Bon Bon Plate is part of the organically shaped collection of tableware by Helle Mardahl. The vivid silhouette makes the plate a fresh and unique contribution to the table setting. The delicious candy colours make each serving – whether salty or sweet – look just a tint more magical and inviting. The plates are mouth-blown by artisans in Copenhagen.
Please note that each product is handmade and unique, so the shape and color may differ slightly from the one pictured. Furthermore small magical  bubbles may appear.
Specifications
– Approximately 29 cm. width
– Approximately 36 cm. length
Care guide
Helle Mardahl products are not dishwasher friendly. All products should be washed by hand in lukewarm water with a little detergent and wiped dry afterwards to avoid water stains.
Other candy treats to love;